THE Environmental Regulatory Bootcamp - San Diego, California August 6-9, 2019 (ENTER "BOGO1/2" AT CHECKOUT FOR DISCOUNT)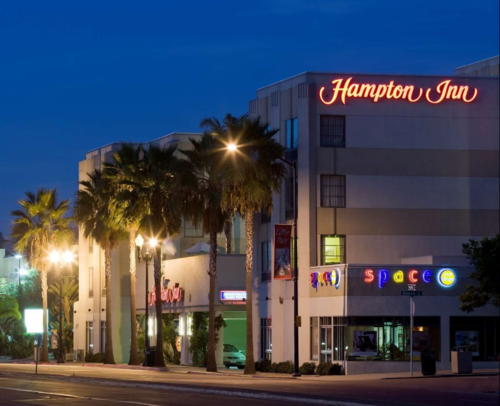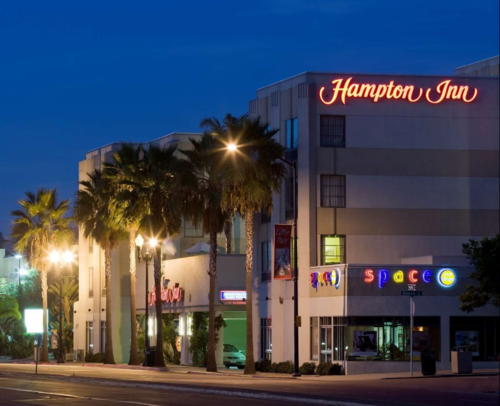 sold out
THE Environmental Regulatory Bootcamp - San Diego, California August 6-9, 2019 (ENTER "BOGO1/2" AT CHECKOUT FOR DISCOUNT)
THE Environmental Regulatory Bootcamp - San Diego, California
FLASH SALE: 20% OFF (Enter Discount Code: "SUMMER")
Tuesday, August 6, 2019 (8:00 AM to 5PM)
Friday, August 9, 2019 (8AM to 12:00 PM)
Hampton Inn Downtown 1531 Pacific Hwy, San Diego, CA 92101 (Phone: 619-233-8408

Attendee nightly room rate $200 DISCOUNTED, use "Bootcamp" discount code when booking. Call Abbi Matanane 619-652-4904 Before July 15 cut off.
Beachside attitude, Big city excitement
With near perfect weather year-round, 70 miles of spectacular coastline, world-class attractions and a thriving urban core, complete with a sophisticated art, dining and nightlife scene, San Diego has earned the name California's beach city.
Explore San Diego's diverse coastal, urban and inland neighborhoods, each with its own flavor. Don't miss sampling the areas signature Cali Baja cuisine or tasting one of the hundreds of craft beers and wines bottled in the region.
After a day at the beach or other outdoor adventure, head to the party downtown at one of the sizzling nightclubs or rooftop bars. If art and culture is your passion, you'll find an exciting hub of creativity in San Diego. Often referred to as the "Smithsonian of the West," Balboa Park features 17 museums, numerous galleries and performing arts venues as well as the San Diego Zoo.
It's hard to find a better destination for families. Whether you love engaging with animals or thrill rides, building sandcastles or beach bonfires, there's plenty to entertain the entire family from sun up to sun down.
Happiness is calling from San Diego, it's time to answer the call and start planning your vacation now
Welcome to Hampton Inn San Diego-Downtown.
Situated at Beech and Pacific Highway off I-5, our award-winning hotel is just one mile southeast of San Diego International Airport. This Art Deco jewel in Little Italy offers stylish accommodations, exceptional service, a convenient location and, above all, value.
Stay in one of 177 comfortable guest rooms, some with bay views. As our guest, you can enjoy a free hot breakfast buffet daily, in-room coffeemaker, free WiFi, a 32-inch TV with cable and a newspaper. The hotel also provides express checkout, safe deposit boxes and portable cribs.
Self-parking only is available (fee applies) with unlimited in/out service. Enjoy complimentary access to our exercise facility and rooftop pool with sundeck overlooking the bay. Meet with colleagues, family or friends in our Beach Room or Pacific Room, accommodating up to 12 or 75 people. Ask our friendly staff about A/V equipment rental and complimentary services in our business center.
This inviting hotel is across the street from the historic County Administrative building and family friendly Waterfront Park. Hop a trolley to the San Diego Convention Center, shop at Horton Plaza or dine at an award-winning restaurant in Little Italy, located in our backyard. Sports fans will find ball games at Petco Park while foodies will savor great food and drinks in Old Town San Diego. Stroll along San Diego Bay at sunset or explore shops and fun in Little Italy.
For business and pleasure, make the Hampton Inn San Diego-Downtown hotel your preferred experience.
About The Hotel
Hotel Facts
Near Qualcomm Stadium, SeaWorld, San Diego Zoo, San Diego Airport and things to do in San Diego

Stylish lodging in San Diego, including 177 guest rooms with modern amenities

Accessible guest rooms available on request

Multi-lingual and attentive staff

Largest meeting room: 1,100 sq. ft.
Included in Every Stay
Hampton's free hot breakfast

Clean and fresh Hampton bed®

Free internet access in every room

Gym/fitness center use
ENTER DISCOUNT CODE "BOGO1/2" AT CHECKOUT TO RECEIVE BOGO 1/2 OFF DISCOUNT.